The website of Royal Household Appliances Company
royalhome-official.com
Selling all kinds of household appliances from the most reliable brands in the world in Tehran
Royal Home website was created in order to create a portal in the virtual space to present that collection and also a platform for the link community from all social media portals.
This site was created using the popular and powerful WordPress script and has fully responsive pages to be displayed on all types of devices.
The Royal Home collection is one of the most prominent home appliance stores in Tehran with a wide variety of home appliance products from the best brands in the world.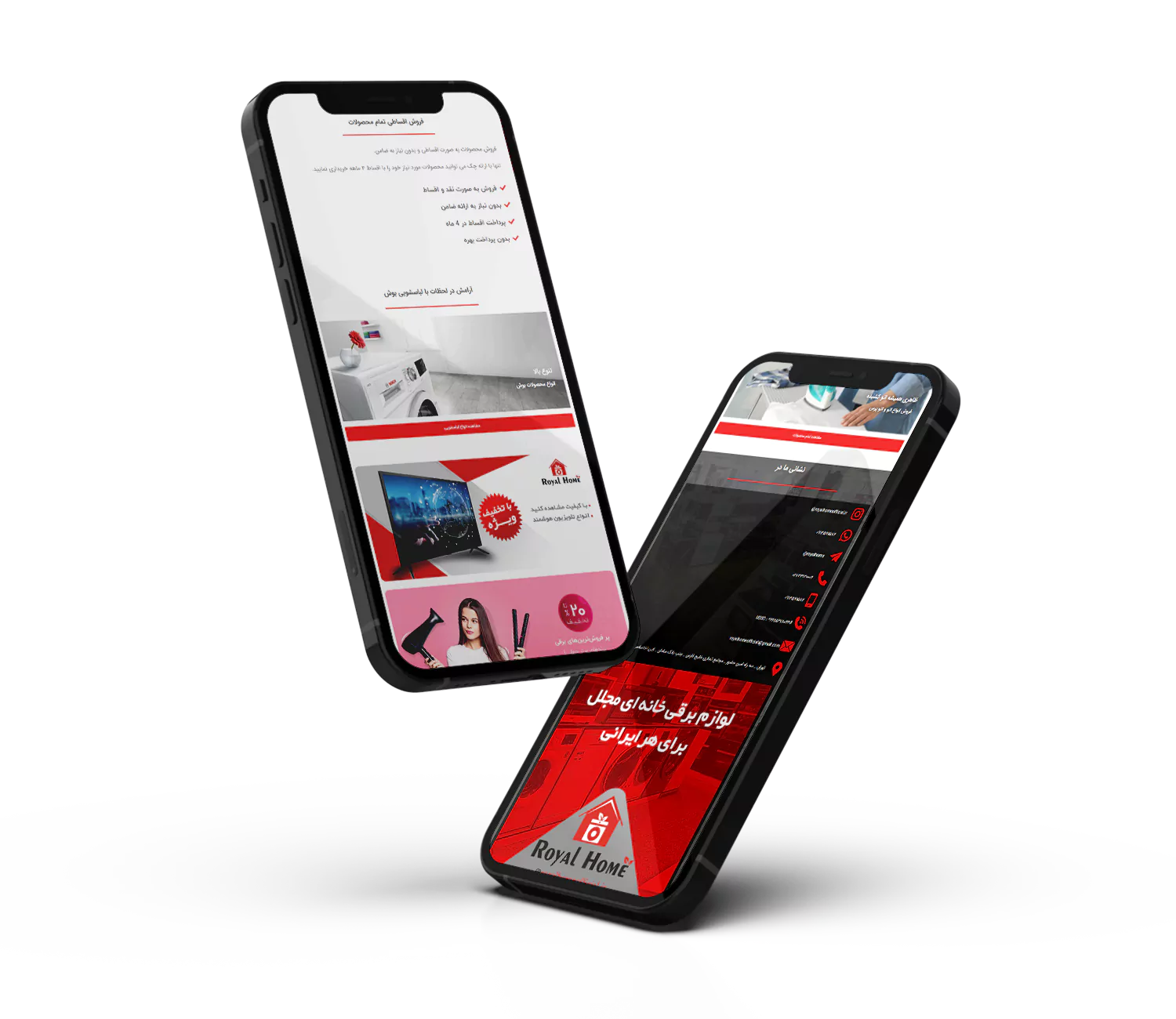 Contact us and get free advice