adli water Pergas" company site"
adliyawp.ir
Active in the field of manufacturing sewage equipment
Adli Ab Pergas company site active operates in the field of construction and production of wastewater treatment equipment and infrastructure for all kinds of large complexes, including factories, hospitals, etc.
This site was designed and developed with the popular and powerful WordPress script.
In this site, information and materials such as business presentation and specifically agent management, contact page, about us, completed projects and blog section were placed.
The aforementioned site is optimized for use on all types of mobile devices, tablets and PCs.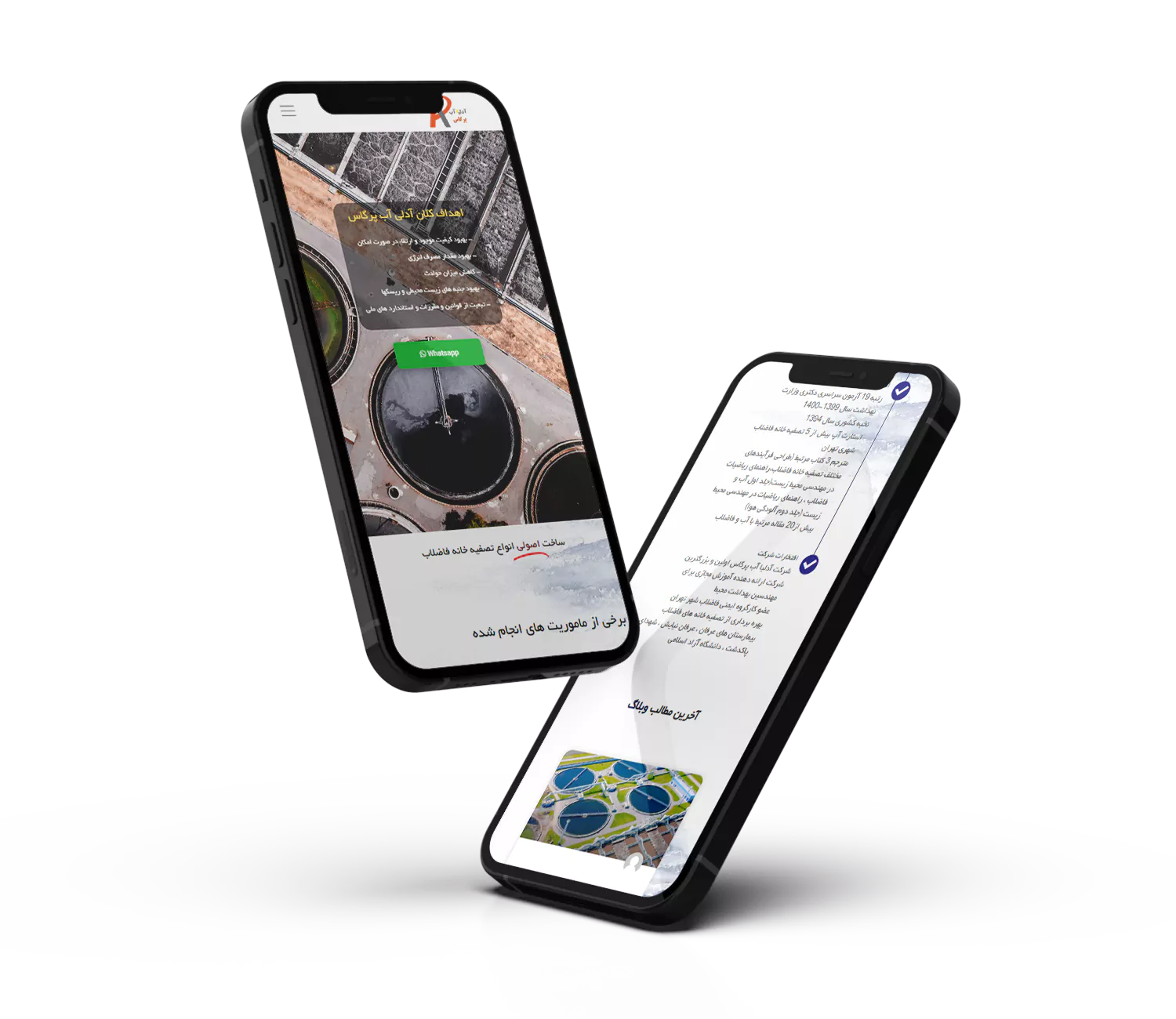 Contact us and get free advice