Beauty Land skin and hair clinic site
beautyland-clinic.com
Skin and hair clinic in Tehran under the supervision of Dr. Dini
Beautyland Clinic is under the supervision of Dr. Amirhossein Dini and is active in the field of skin care.
The Beautyland clinic site was designed and implemented with the aim of establishing a relationship with the clinic and informing about the set of services.
This site provides services such as receiving electronic appointments, questions and answers, and viewing samples of work before and after the services performed.
The color scheme of the elements on the Beautyland site was selected using the color scheme of the clinic's Instagram page.
This site is designed and implemented using WordPress script and is highly responsive.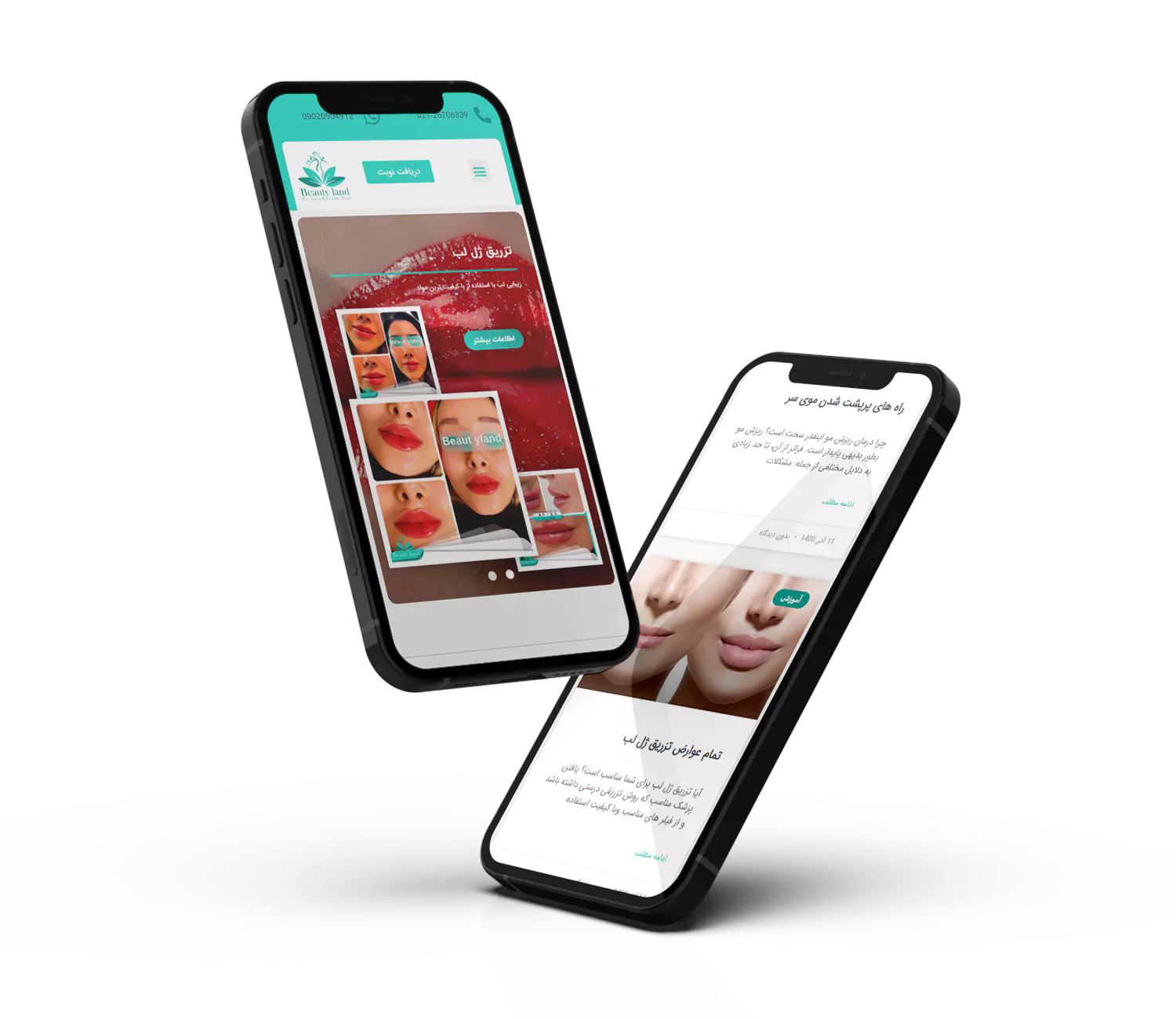 Contact us and get free advice